OrbitRemit – International Online Money Transfer
OrbitRemit is a global payment services company that began operations in October, 2009, and it has its corporate headquarters in Wellington, New Zealand. This company has grown significantly since its inception, mainly because of the widespread use of the Internet.
OrbitRemit lets you to transfer money from bank accounts in New Zealand, Australia and the UK to 35 countries. You can send money using the OrbitRemit website, and also use a mobile app.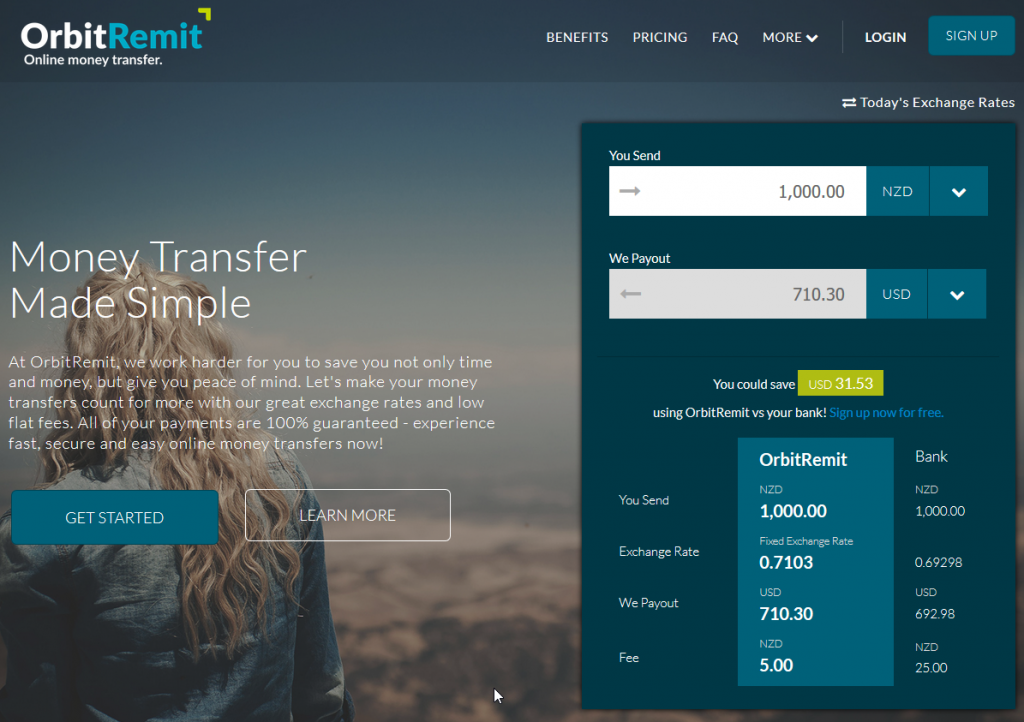 What are the benefits?
Great Rates – Exchange rates guaranteed to beat the banks.
Low Fees
Fixed Fees – A flat fee no matter how much you send.
Great Customer Service – Our phone and chat lines are open 24 hours a day.
Safe and Secure – Your money is 100% secure from start to finish.
Quick Turnaround – We get your money to where you want it usually by the next work day.
Easy to use
Keep track of your money – Know exactly where your money is every step of the way.
We have tested to use OrbitRemit to send money abroad. It's really easy, you can do everything online and it's up to 80% cheaper than using the bank!
OrbitRemit, the fast, safe and secure way to send international money transfers.
Update - 2016.07.08
We have tested and verified OrbitRemit. The fund has been transferred securely with great rates and low fee.